I wish I could spend all day reading other people's blogs. I love the tablescaping blogs, but I also love the DIY blogs, too. This week we have another combination of sites.
I also have started reading comments people make on DIY blogs saying something like, "I wish I could get up the nerve to try this." OK, people. I have just started taking the plunge. I seriously think you should, too.
Here are some favorite finds this week:
1) If you are considering DIY, this is a great comprehensive site with lots and lots of reader posts, too. I really could spend all week on this site. I swear, this site is unbelievable. You HAVE to check out the farmhouse tour, the tutorials, and the project parade!
http://thediyshowoff.blogspot.com
2) You'll just have to read it for yourself. I am eying (this
is
the correct spelling) all of the furniture in my house looking for a piece to argyle.
http://megschmitt-neveradullday.blogspot.com/2011/04/argyle-changing-table-for-baby-gabe.html
3) And this is just cute. I love how many Easter tablescaping ideas are crammed into this post. I have bookmarked it for next year!
http://www.jcsloft.com/2011/04/tablescape-tuesday_12.html
4) I love this idea. I am so impressed with the makeover of this piece of furniture!
http://thehusaileybunch.blogspot.com/2011/04/put-your-stuff-away-my-lovelies.html
5) I also had to honor the bloggers who managed to squeeze in a royal wedding tablescape. I had considered it, but decided on a Fleet Street post instead. Here are three that I found to be pretty darn charming:
http://www.lifeisaparty.ca/?p=2531
I like this post because of the originality. GREAT ideas. And with a post on the Brits, one simply MUST have roses!
http://carolinajewels-table.blogspot.com/2011/04/royal-wedding.html
I had to include this one because of the cute buttons and the Spode china. Hats of to the British for their china. Without the British and their love for china, all of our tablescaping blogs would be so different!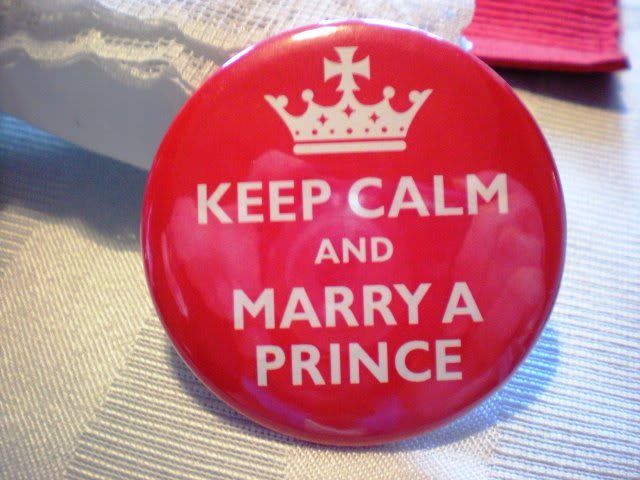 http://purplechocolathome.blogspot.com/2011/04/royals-tablescape-something-to-nosh-on.html
And this is just classic. The plates! The food! I really wanted to come see this in person.
6) And to honor May Day, this May pole post is GORGEOUS!
http://henriettas-house.blogspot.com/2011/04/may-day-tablescape.html